Call Us To Schedule Your Service Or Repair
TIRE SERVICES - Frederick MD
We Give You A CLEAR VIEW Of Your Car's Needs
Clearview Car Care – Two Downtown locations providing automotive repair and maintenance services since 2008.
To be safe, a thorough tire inspection service should be performed regularly.
Let us check your tires are rotated, inflated and balanced correctly
(301) 631-9292
OR
(301) 631-0050
Tire service
Tire service is another service Clearview Car Care takes pride and care in bringing you. Tire services help in extending the lifespan of your tires.
A series of inspections and tasks are performed to preserve tire durability, and determine whether a rotation, balancing or replacement may be necessary.
Tire repair
If your tires look flat, have uneven tread, or you've encountered a minor puncture, our expert tire repair services are just the solution you need. Our tire service can include Inspection, removal of the problematic tire from the rim, liner repair, puncture fill, and remounting and balancing.
Tire pressure check
The pressure in your tires is critical to optimal and safe performance. Incorrect tire pressure can lead to a potential blowout, or weaker, shorter life of your tires.
Tire rotation and balancing
Generally speaking, your tires should be rotated every five thousand miles. Slightly more or less depending on how often, and how far, you drive. This service ensures your tires do not wear out too quickly, and that they remain even.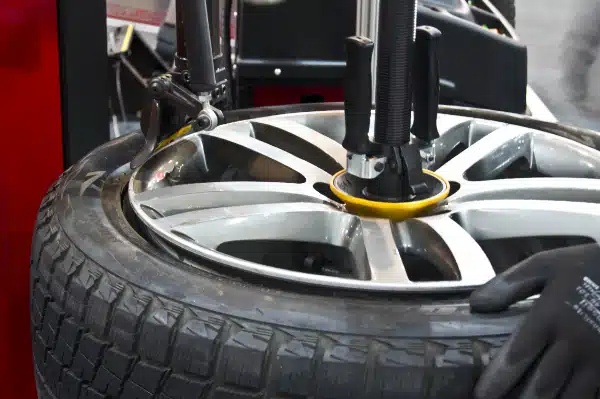 Tire Replacement – New Tires
If you need new tires, give us a call. Our prices are competitive to those sold by tire shops. Call us and you'll be pleasantly surprised.
Have your tires worn unevenly? If so, this may have been caused by tracking or alignment issues. Have a look at the information on our Wheel Alignment page. Schedule a visit and we can take care of that for you.
You should also seek tire rotation and balancing if:
You frequently experience vibration when vehicle is in motion
Traction seems weak
You can't remember when they were last rotated and balanced
You've recently had new tires installed (A professional installation should always include balancing)
You notice a visible unevenness in your tires
Contact Clearview Car Care Contact Us in Maryland today to get the professional tire care you can depend on!